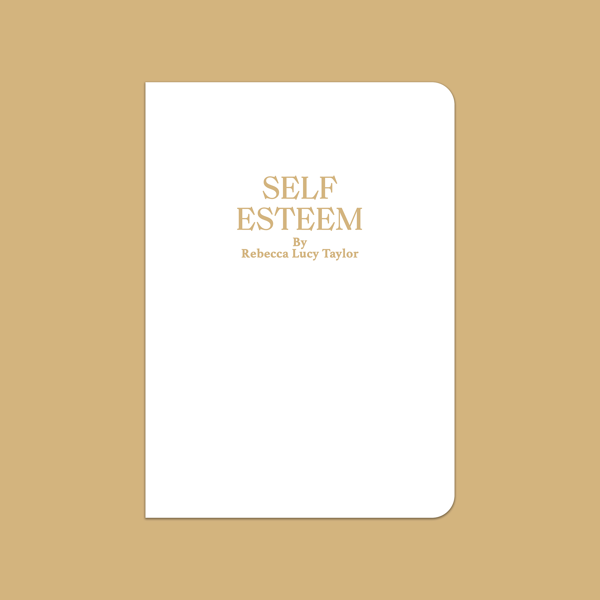 SELF ESTEEM by Rebecca Lucy Taylor - Book
SELF ESTEEM by Rebecca Lucy Taylor is a glimpse into Taylor's personal and professional journey to becoming a solo artist. Rebecca's debut book is part-diary, part-poetry, a bold collection of her thoughts, lyrics, drafts and notes, a look into the deepest corners of Rebecca's mind – and her phone.
"My favourite pop star and soon to be my favourite poet. Rebecca Lucy Taylor is elevating the notes app to a high art form." - Florence Welch
Published by The YourShelf Press, 2021. 220pp. A6 with rounded corners, embossed with gold foil on the front cover.